In this voice recording I will be answering the question, what have you learned from your audience feedback?  In the early stages of my research I conducted initial audience feedback to gage what type of music video's people enjoyed. I did this by emailing links to three very different music video's and asking people to reply with their response. I sent this e-mail to a variety of...
In what ways does your media product use, develop...
I spent a lot of time researching throughout this project trying to get a flavour or different music video's spanning genre, age, music etc. which I think helped me create a believable music video. I specifically focussed on previous music video's of The National's and the types of conventions they conformed to and subverted.  I really loved the original Fake Empire music video...
The diameter is a standard size of a CD case is 5"x 5" 
Now having completed filming and editing my music video I have to now concentrate on the two ancillary tasks which accompany my video.  I have chosen to create a CD cover for my band and then a magazine advertisement, including my CD cover to promote the release. My initial idea's for my CD cover include motif's from my music video including: Playing cards Record player/ Records  ...
http://www.youtube.com/watch?v=233ElITmtmI →
My final cut of my A2 Media Music Video to the song, The National- Fake Empire completed in January 2012.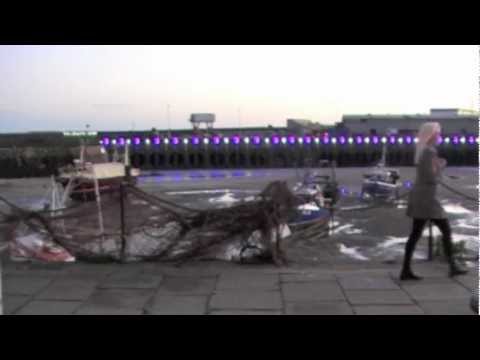 Costume
I travelled from Reading to Folkestone to film my music video, staying at my boyfriends house. I travel to Folkestone regularly and stay yet this time had to consider costume for my music video. Unfortunately, I did pack plenty of dresses and outfits I could wear for filming yet because of the weather had to wear a coat on top of all of the outfits, meaning everything looks quite similar. ...
Filming Log
Tuesday 20th December 2011  Location hunting, filming practice of the beach in Hythe  Filmed around 5 mins, camera ran out of battery  too speed up? cuts of this throughout the film to establish setting?  Uploaded to iMovie on filming site using Macbook Pro  Also took stills with iPhone 4 because in the small window to view the video on the camera  looked different to iPhone.  Worked out that the...
JVC Everio HD 3CCD
This is the JVC Everio camera that I used to film my video, the only filming I had done prior to this was simple clips on my iPhone or from my Macbook, I found the camera simple to use and lightweight.  Yet, I did have one large problem with the camera, which was the battery. I charged the camera for around 12hours the day before filming and expected it to last the whole day allowing me to visit...
Weather
I will be filming my music video on the week of 19th of December so obviously there may be an issue with the weather either raining or snowing. About half of my filming will be outdoors and the weather could have implications for setting and costume. I will be filming the outdoors scenes of my music video on the South East coast; here is where I can keep a check of the weather...
Updated Storyline
I have now decided on my developed concept for my music video to The National, Fake Empire. As before, I am still going to use the idea of games and playing games. I will still be using playing cards and a chess board. I have devised a few shots which I think will be really effective. My loose story line is:  1) Women is in charge of all the proceedings begins by turning on record player  2) She...
Me and Emma will no longer be working together. I am going to be filming the video on my own and am going to change my idea, I think I will continue to use the same song and theme but will use different actors and a different location. My next stage will be to storyboard my idea. 
We are going to begin filming this week. All major decisions have been made e.g. actors, location, costume and the final planning is coming together.  We hope to film on Tuesday 22nd November and get the inside shots of the card game done definitely that day we may also attempt to film the two characters back stories that day which appear outside. This is obviously weather dependent so we will...
Target Audience
The National, band consists of all men in their mid 30's this suggests to me that their obvious target audience would be the same or similar. Yet I have done research which opposes this original theory.   Firstly, I had first heard the band on the Dark is the Night compilation purchased by my dad. He indeed is male but is 53 years old so nearly double the age of my original expectations, he...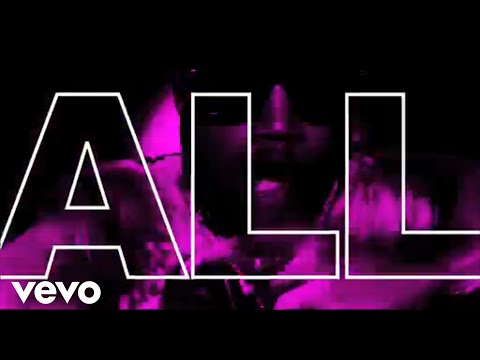 http://www.stroud345.blogspot.com/ →
Political and Social Support
http://www.youtube.com/watch?v=EcRA2AZsR2Q  the Barack Obama campaign turned "Fake Empire" into an unstated anthem for his presidential run, using it in the soundtrack to the promotional video Signs Of Hope And Change http://thenational.cinderblock.com/obama-shirt.html The band supported Barack Obama's presidential candidacy in 2008. In July of that year, the band designed and sold a...
Emma and I have decided to produce our music to the song Fake Empire by The National. 
The Walt Disney Company
The Walt Disney Company is the largest media conglomerate in the world in terms of revenue. The company is best known for the products of its film studio, the Walt Disney Motion Pictures Group, and today one of the largest and best known studios in Hollywood. Disney also owns and operates the ABC broadcast television network; cable television networks such as Disney Channel, ESPN and ABC Family;...
I have now focussed my research on The National, a band I listen to often and love their music. The National were formed in 1999 and have released 6 albums. Most of the songs I am looking at of The National's are from their 2007 album, Boxer.  I really like the minimalist aspects to The National's songs. This approach allows the audience to delve into the story of the song and take...
The National- Mistaken for Strangers
You have to do it running but you do everything that they ask you to cause you don't mind seeing yourself in a picture as long as you look faraway, as long as you look removed showered and blue-blazered, fill yourself with quarters showered and blue-blazered, fill yourself with quarters You get mistaken for strangers by your own friends when you pass them at night under the silvery, silvery...
The National- Fake Empire
Stay out super late tonight  picking apples, making pies put a little something in our lemonade and take it with us we're half-awake in a fake empire we're half-awake in a fake empire Tiptoe through our shiny city  with our diamond slippers on do our gay ballet on ice bluebirds on our shoulders we're half-awake in a fake empire we're half-awake in a fake empire Turn the light out say goodnight no...
"A genre defines a moral and social world."
– (Tudor) 
Genre
"How something is categorised is determined by who does it, for whom, where; and when. The same is true for film" (Reid 2001) Who- Iconic directors, cinematographers and producers can create there own genres because of their style i.e. Tim Burton has an unmistakable style and attracts a certain audience because of it. Does this also alienate an audience?  Whom- Grouping audiences and...